Do You Have A Roofing Project We Can Help With?
Specialists In Residential Roofing
DeLuca Roofing has been voted the #1 roofing company in Hamilton and Burlington. We are experts in flat roofing, commercial and residential roof repair, re-roofing and roof replacement. We provide timely efficient roofing services in southern Ontario.
In an age where things are here today and gone tomorrow, DeLuca Roofing remains steadfast in their quest to provide quality workmanship to it's customers in a competent and professional manner.
To remain at the forefront of the roofing industry requires that the Company stay abreast of the latest trends in architectural design and keep a watchful eye on technological enhancements of roofing products. Whether the job is large or small, the DeLuca difference is noticeable from your initial phone call to the final clean up!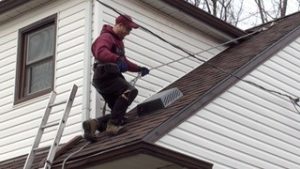 Replacement Roofing
You want a lasting, beautiful roof over your head – and you don't want to worry about it.
Durable & Long-Lasting
Premium-quality roof replacement, and professional service, delivered by a dedicated award-winning team of specialists who take pride in your satisfaction.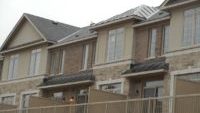 New Construction
Quality roof installations, professional touch, clear focus on customer satisfaction.
Experienced & Uncompromising
Our experience encompasses asphalt roofing products, cedar shingles and specialty roof materials including simulated slate, as well as flat roof installation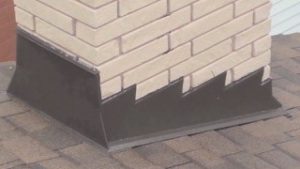 Custom Flashing
Metal Flashing Fabricated In-House available for purchase or installation.
Protects Your Home
Anywhere you see a joint in your home – between sections of roof, around your chimney, where roof and siding meet – special care must be taken to keep water out.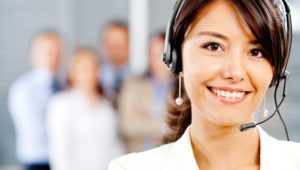 Customer Service
Post sales service in support of the manufacturer and installation warranties.
Friendly Personnel
A full-time/year round Customer Service Department staffed by highly trained, well-equipped and friendly personnel. A vital component to our business.
Frequently Asked Question
Below are some common questions we get asked regularly from our customers. Head over to our FAQ page for some more commonly asked questions.
How can I prevent ice damming?
SM_Admin
2019-02-09T00:13:12+00:00
Attic Ventilation: The attic temperature should be the same as the outside air. An attic that is kept well ventilated will keep the exterior of your roof uniformly cold. If your roof stays cold, the snow will not melt from the bottom and the risk of ice damming will be minimized. Soffit venting should be clear and unobstructed to allow fresh air to cycle in and allow the warm air to escape through the upper roof vents. Sufficient soffit ventilation surrounding the house is necessary. Inexpensive Styrofoam baffles are recommended to keep the soffit vents clear of insulation to allow for proper air uptake into the attic space.
Reducing Heat Loss into the Attic: If a house has many warm air leaks, it may be impossible to add enough attic ventilation to overcome the resulting heat build up. Addressing the causes of warm air leaks in the attic is also very important in the prevention of ice damming. Listed below are some common problem spots that can be addressed to minimize warm air leaks into the attic space:
Attic access hatch – an attic hatch door needs to be both insulated and weather-stripped
Insufficient attic insulation – An attic that is insufficiently insulated will allow heat from the interior of the home to penetrate into the attic space.
Potlights – Potlights are mounted directly into the ceiling/attic space and require the ceiling to be cut open causing obvious voids for warm air to penetrate. Pot lights generate a lot of heat and could pose a fire hazard if insulated improperly. It is recommended that you contact a professional to ensure any potlights are insulated properly.
HVAC Registers – If the house has ductwork running through the attic the ductwork should be well sealed and insulated.
Other ceiling fixtures – Ceiling mounted electrical devices like lights and bathroom fans should be sealed at their boxes.
Poorly placed eavestroughs: Poorly placed eavestroughs prevent snow and ice from shedding off the roof properly. This is less of an issue on its own, but a contributor when other factors like poor ventilation exist.
Recent changes to mechanical equipment in the home: An upgraded mechanical system (i.e. upgraded furnace system) can cause negative air pressure in the home particularly if the contractor did not pay careful attention to the required fresh air intake required for the appliance. During the course of a new system installation, the vapour barrier in the attic may also have been breached causing more warm air leakage in the attic.
A combination of any or all of the above factors can greatly affect the risk and severity of an ice dam occurring on your roof.
A Home Energy Audit can assist you with detecting problems in your home or attic that may lead to problems with ice damming, and can provide recommendations to improve the energy efficiency in your home. For more information you can go to The Ontario Ministry of Energy website at www.mei.gov.on.ca
Although removal of the ice would seem to be a solution, there are no practical ways to remove the ice without the potential of damaging the shingles or other roof components. There is also a great risk for personal injury. The shingle manufacturers warranty may also be rendered invalid as a result of ice dam removal.
Due to the factors involved in the causes and formation of an ice dam, DeLuca Roofing Inc. cannot be held responsible for leaks or damage caused as a result of ice damming.
Choose the DeLuca Difference
Whether the job is large or small, the DeLuca difference is noticeable from your initial phone call to the final clean up! Being one of the top roofing companies in the Hamilton and Burlington area we believe we are a strong choice.
15X Hamilton Spectator Award Winner!
Complete Clean-Up and Removal of Debris

Financing Available / Easy Monthly Payments OAC

MasterCard & Visa Accepted
Our Home Owners Say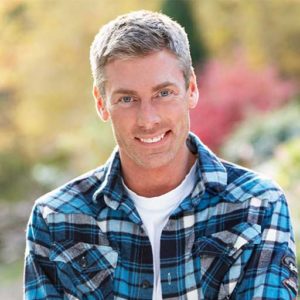 "I would like to take this opportunity to thank Pat, Aaron and Brendon for the great job they did installing the new roof on our house. They were professional, courteous and we appreciate all their hard work especially due to the extreme heat conditions under which they had to endure. We would definitely recommend DeLuca roofing to others who are considering installing a new roof. Thank you again."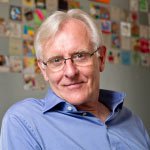 "I am once again impressed with DeLuca Roofing. They show up on time, complete work within their estimated time and cost, and leave the area clean when work is complete.

I left a message at DeLuca during the holidays to get a new bathroom vent installed on our roof which DeLuca had reshingled last year. The installer called the next day, arrived within an hour of the phone call and was done within an hour with a cleanly installed bathroom vent."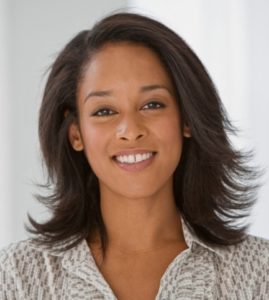 "Fantastic service and deliver. Sales man was very professional and knowledgeable. Responded immediately to my request on a quote. We were happy with the final product and would recommend them to other homeowners for sure!"
Latest News
Get the latest roofing news from DeLuca Roofing Inc. – Burlington's #1 roofing company.
A Special Thank You from Mission Services Dear DeLuca Roofing Inc., Carol, the Mission's recently-announced Executive Director, prepared a special thank you video and asked me to share it with you.Because of your generosity, hungry
DeLuca Roofing Company showcased on both Listed TV and on YouTube.
Trusted Partners
Thanks to our diverse, committed and passionate partners, DeLuca Roofing has been able to provide top level roofing products and services to the great people of the Burlington and Hamilton area for over 30 years.
Need A New Roof Right Away?
With flexible financing solutions from SNAP Financing, you could have a new roof quicker than you think.
Only takes a few seconds!